What Is The Place Of Racism In Migration Studies? From The Colonial Past To The Present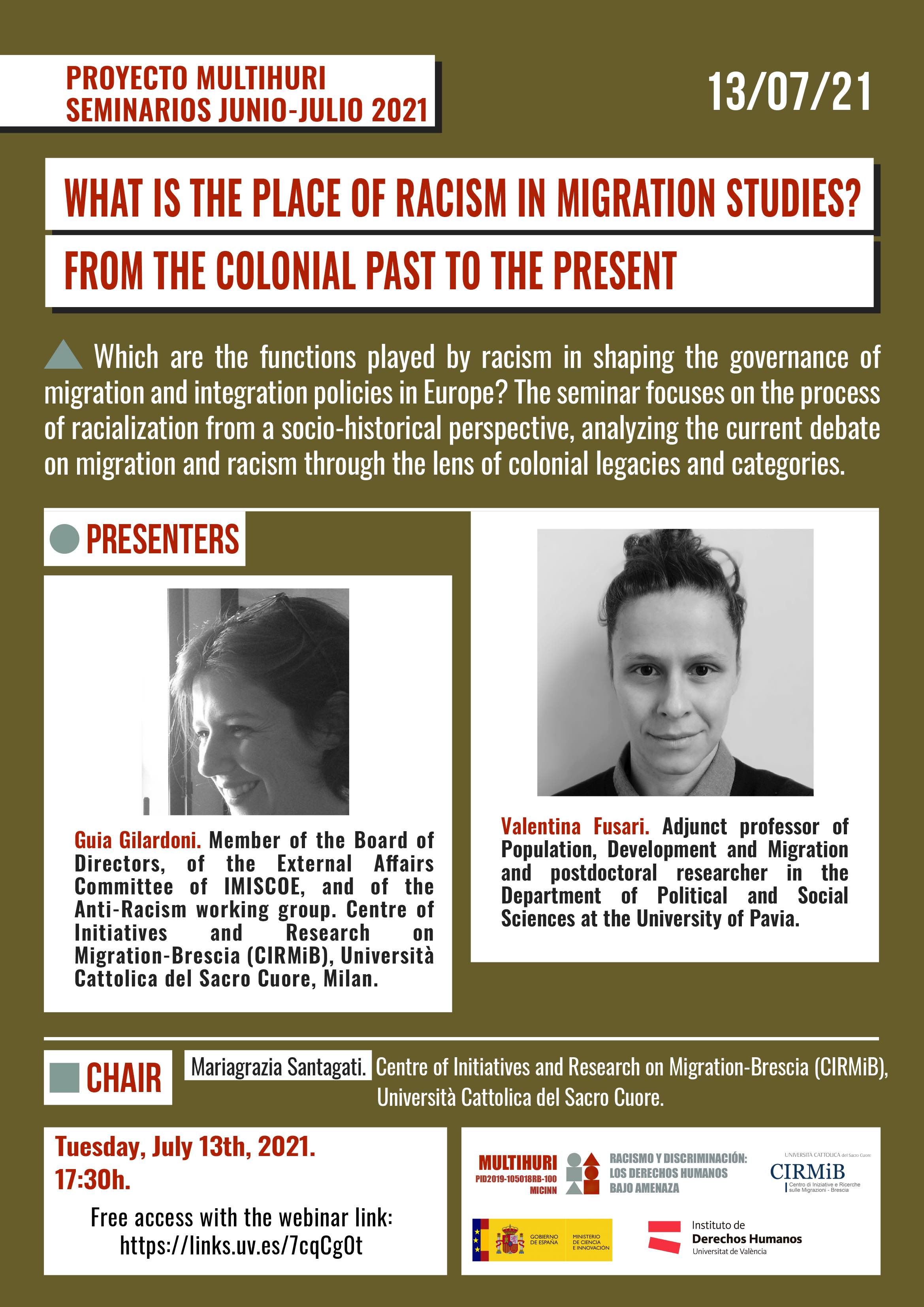 (13 de julio de 2021, de 10:30h) Which are the functions played by racism in shaping the governance of migration and integration policies in Europe? The seminar focuses on the process of racialization from a socio-historical perspective, analyzing the current debate on migration and racism through the lens of colonial legacies and categories.
La discriminación racial y de género como factor generador de apatridia en el mundo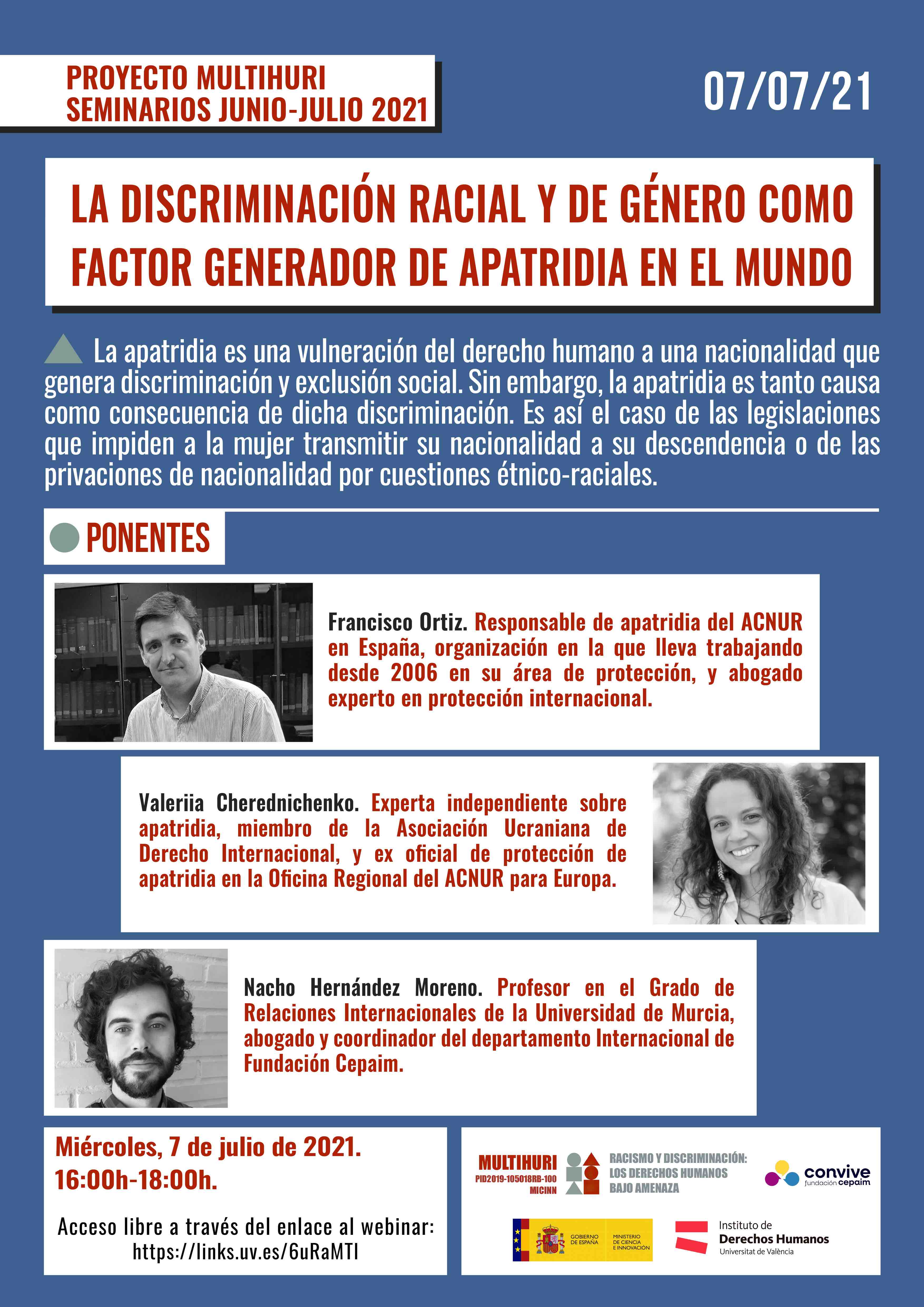 (7 de julio de 2021, de 16:00-18:00h) La apatridia es una vulneración del derecho humano a una nacionalidad que genera discriminación y exclusión social. Sin embargo, la apatridia es tanto causa como consecuencia de dicha discriminación. Es así el caso de las legislaciones que impiden a la mujer transmitir su nacionalidad a su descendencia o de las privaciones de nacionalidad por cuestiones étnico-raciales.
Seminario. Prácticas policiales, seguridad e inmigración ¿una cuestión de discriminación institucional?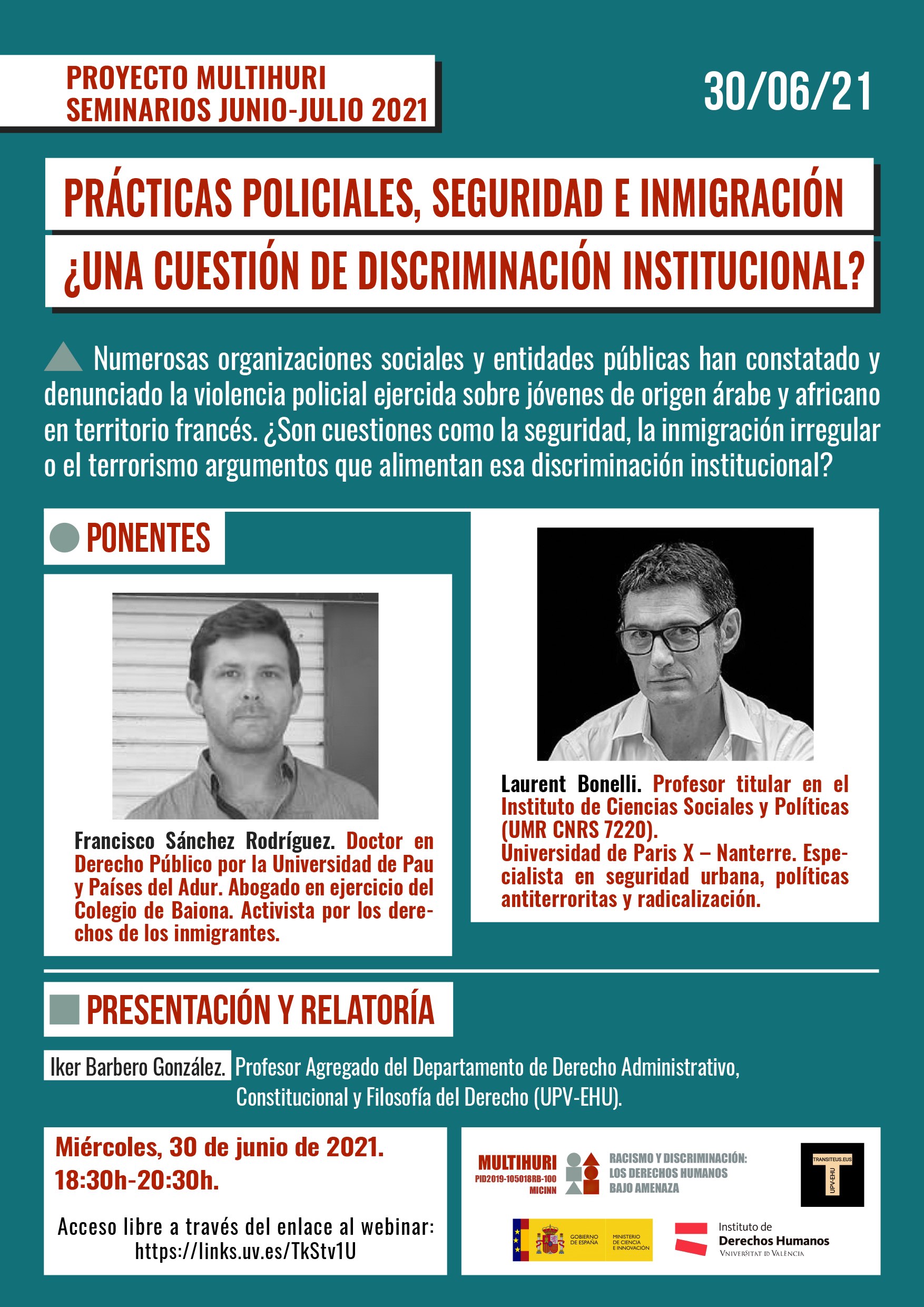 Ponentes: Laurent Bonelli profesor de la Universidad de Paris X – Nanterre y especialista en seguridad urbana, políticas antiterroritas y radicalización; Francisco Sánchez Rodríguez, abogado en ejercicio del Colegio de Baiona y Activista por los derechos de los inmigrantes; e Iker Barbero González, profesor de la UPV-EHU.
Seminario. Racismo y fronteras morales: Comprender para transformar.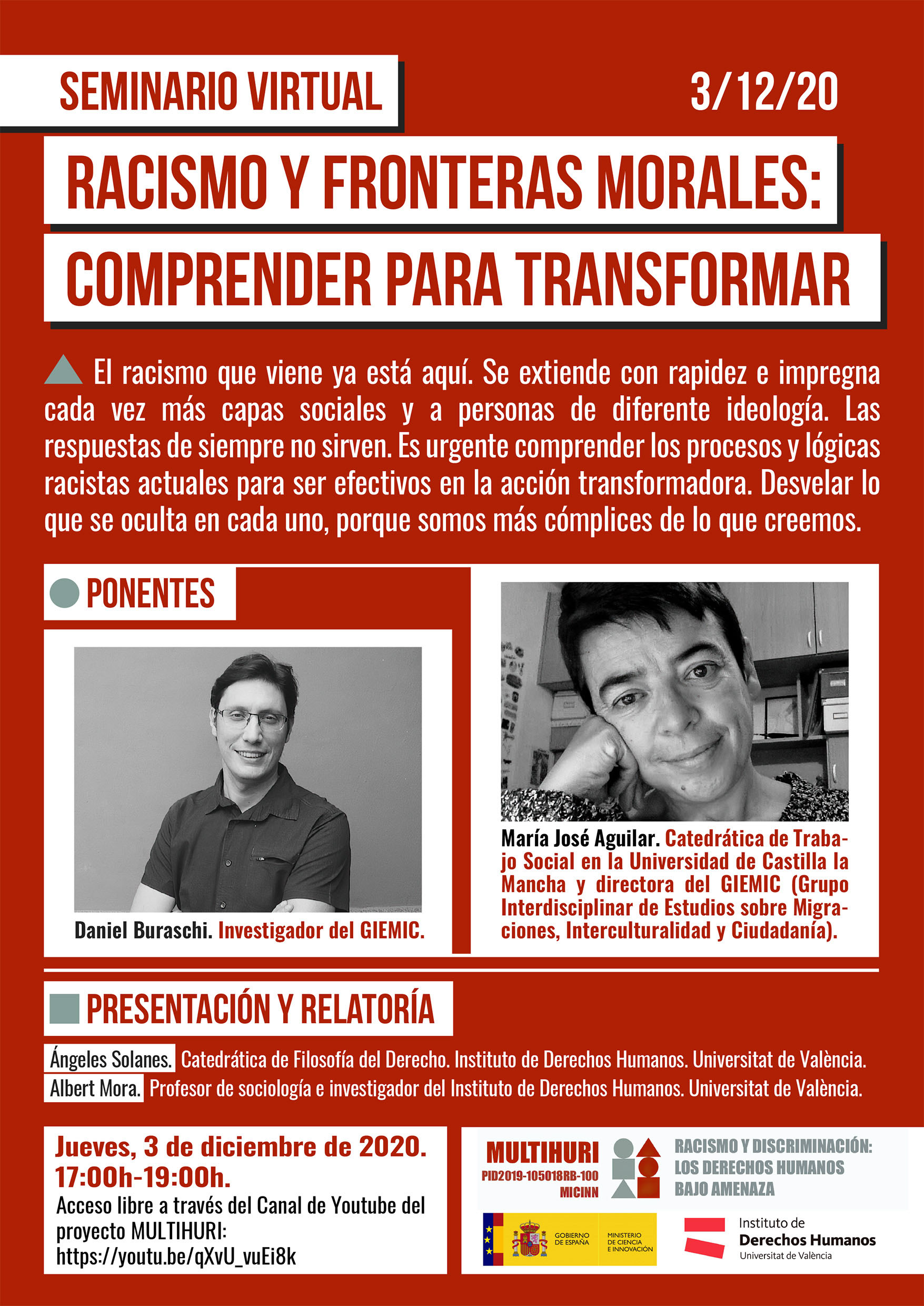 El racismo que viene ya está aquí. Se extiende con rapidez e impregna cada vez más capas sociales y a personas de diferente ideología. Las respuestas de siempre no sirven. Es urgente comprender los procesos y lógicas racistas actuales para ser efectivos en la acción transformadora. Desvelar lo que se oculta en cada uno, porque somos más cómplices de lo que creemos.
Ponentes: Mª José Aguilar, Daniel Buraschi, Ángeles Solanes y Albert Mora