Project description
Multiple manifestations of cultural and religious diversity, partly induced by international migration, structure modern societies. In times of economic uncertainty and ethical disagreement, when specific groups feel threatened or discriminated against, identity conflicts thus frequently arise and undermine long-term conviviality. Too often, these challenges are met with reductive solutions based on the fear of the other, which foster social fragmentation rather than cohesion. As the European Court of Human Rights has highlighted, it is therefore essential to draw on international human rights standards in order to articulate legal instruments and public policies that uphold fundamental principles of justice. Drawing on various disciplinary perspectives, the MULTIHURI project "Diversity and conviviality: human rights as guidelines for action" seeks to contribute to this process through critical analyses on four European states (Spain, France, Italy and the United Kingdom) and their comparison with the qualitatively different, historically speaking at least, Canadian experience.
Featured
Registration opens for the III MULTIHURI International conference on human rights, diversity and conviviality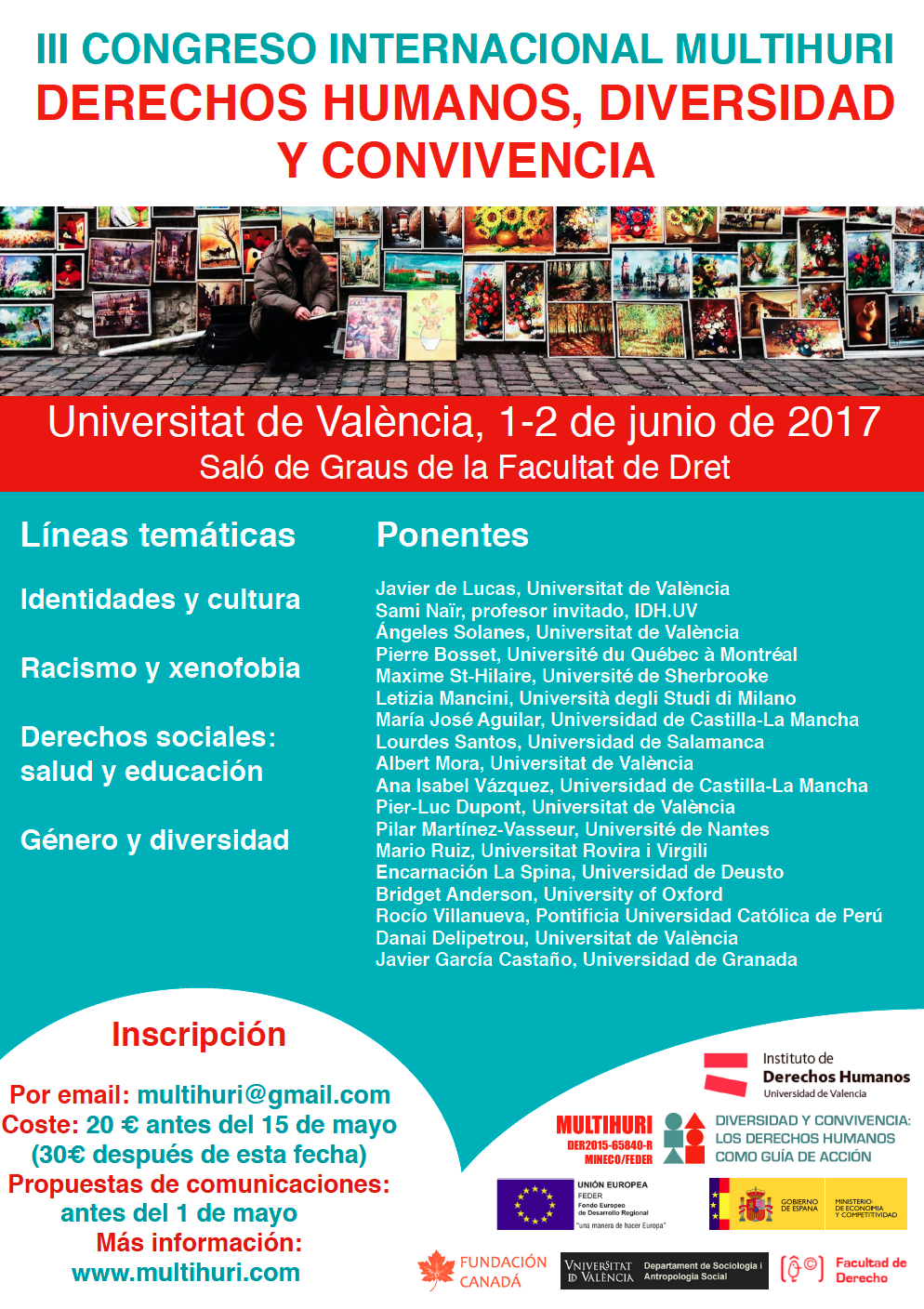 The III MULTIHURI International conference on human rights, diversity and conviviality will be held on 1-2 June 2017 at the University of Valencia Law Faculty. The meeting will pursue four objectives: 1) identify obstacles to intercultural conviviality in the migration context of Spain, France, Italy, the United Kingdom and Canada; 2) analyse the impact of human rights institutions on processes of ethnic minority stigmatisation and discrimination, taking into account the gender dimension; 3) describe experiences of civic mobilisation in favour of the rights of migrants and their descendants, as well as the results obtained; 4) formulate jurisprudential, legislative and administrative proposals to guarantee equality and promote inclusion in diverse societies. The activity is aimed at professors, researchers and students as well as professionals and activists interested in these issues.
New collective book on cultural diversity and conflicts in the EU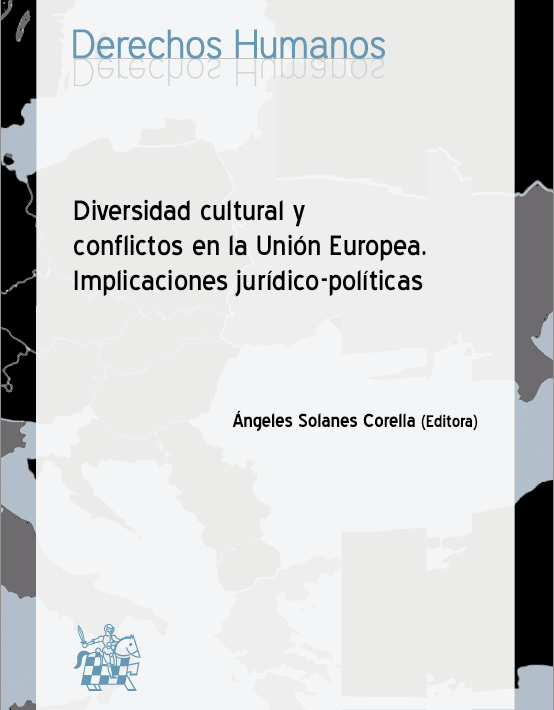 After an intense year of preparation, Tirant lo Blanch has published a collective book entitled Cultural diversity and conflicts in the European Union: Legal and political implications [Diversidad cultural y conflictos en la Unión Europea: implicaciones jurídico-políticas], edited by Ángeles Solanes, professor of Legal Philosophy at the University of Valencia. The volume brings together the contributions of nine members of the research project "Human rights, multicultural societies and conflicts" as well as invited authors from the University of Nantes and the University of Oxford. Throughout its 286 pages, it sheds a critical and timely light on vital issues such as local policies in globalised European cities, normative conflicts in the family sphere, manifestations of inter-ethnic violence and the role of cinema as a tool to understand the other. It also reflects on the importance of human rights as a guide to action and a unifying mechanism in order to safeguard pluralism and avoid the stigmatisation and criminalisation of difference.
To consult the index (in Spanish) and purchase the book, click here.
Islamophobia in Spain
(Starting from left): Jaime Bonet Navarro, Mariam Barouni and Amparo Sánchez Rosell, "Islamophobia in Spain", presentation delivered at the University of Valencia Social Science Faculty on 23 February 2017 as part of a seminar series on racism, multi-discrimination and human rights (in Spanish).